Discover the world's first serial midsole shoe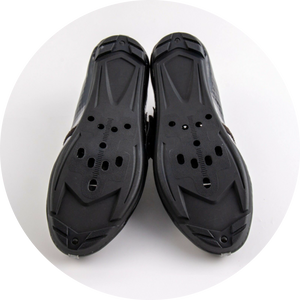 Serial Midfoot Cleat Position
For 20+ years we have been crafting custom-made racing shoes with midfoot position for world-class athletes like Daniela Ryf, Paula Newby-Fraser, and Diana Riesler. We are now introducing the first ever serial shoe with a twin-cleat drilling pattern in both, traditional and midfoot zone.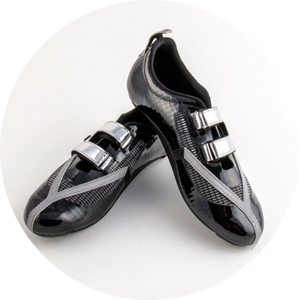 Light - On Your Budget and Feet
Weight minimization has always been crucial to biomac's success. This is why for years we only used carbon shells for our high-end racing shoes. The new Y-line is our first model with a nylon sole, that makes the shoe extremely comfortable while still keeping it lightweight (220g).
High-Tech Upper Material
The Y-series keeps your feet dry in all conditions. The dirt and water-repellent upper material protects your feet from outside moisture, while a nylon mesh layer prevents sweating through efficient ventilation. They are available with two types of closure: an ATOP ratchet buckle and a velcro flap.
Why midfoot?
As they say in California: 

They are the BOMB!

Paula Newby-Fraser (8x World Champion)
It takes workload off specific calf muscles, which allows athletes to run faster and further off the bike.

Brett Sutton (tri-coaching legend)
I was skeptical at first, too... I wouldn't go back now though. Too much improvement.

Joe Friel (tri-coaching legend)