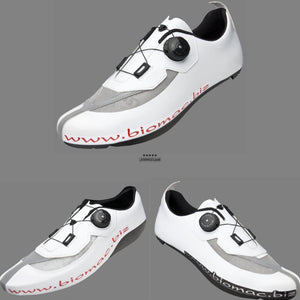 Meet: The Best Cycling Shoe in the World.
Our carbon line is the product of 20+ years of engineering and the choice of many world champions. The combination of our high-tech upper and its ultra-light carbon shell makes this Cycling shoe one of the lightest and stiffest in the world. For those seeking the ultimate riding experience, we offer custom carbon-fitting (Made in Germany).
This - in a nutshell - is the best shoe you can lay your hands on. Riding with your custom-made carbon Maccies feels like a mix of cycling and flying. Sounds ridiculous - until you try.